Mentorship Program

"The professional partnerships and lifelong friendships that result from international education and exchange help build a foundation of understanding and lasting partnerships. These partnerships are important for a secure, prosperous future, not only for the United States but also for the world as a whole."
– Former Secretary of State- Colin Powell
Helping the next generation of International Medical Graduate Physicians to succeed within the very challenging context of the US clinical environment is of paramount importance for our American healthcare system. Approximately 20 percent of the US patient population is treated by IMG Physicians. IMGPrep is looking for Attending Physicians, who have teaching affiliations with medical schools or residency programs in an effort to help these Physicians to become successful in and comfortable with the vast and complex US clinical environment.
Such a mutually rewarding mentorship between American and international physicians not only engenders international good will for U.S. medical professionals, but also aids in increasing the level of medical education and delivery of health care worldwide, in particular in regions of the developing world where health care consistent with modern American standards has not in general been available. Eventually most of our international physicians return home to their countries of origin as eminent specialists in their respective medical fields and even more generally as highly-regarded leaders within their communities.
We have arranged a mentorship system focused on fostering communication and learning between American physicians and our international body of physicians. The mentorship is no different from what would be an ambulatory care rotation or a fourth year medical student rotation. The IMG will spend time with their assigned attending, on clinical rotations, taking patient histories, performing initial diagnosis and discussing all aspects of patient care with their Attending physician. Hopefully, a strong professional relationship will be fostered. All applicants from IMGPrep have their own Medical Liability policy.
Our applicants have attended medical schools which are listed in IMED The International Medical Education Directory (IMED) and are WHO (World Health Organization) accredited . Applicants have very high pass rates on their TOEFL English language proficiency examinations. In addition, most have already passed at least 1 step of the USMLE, US Medical licensing exam and will be applying for a PGY-1 position the same academic year.
Of course all American mentoring physicians would have an opportunity to examine the IMGs' documentation first, as well as be able to interview them on the phone. If any such arrangement does not work out after a week, the program may be terminated immediately. Most rotations like this last around three months. For the IMG, this is a crucial and invaluable experience, and of course each IMG, for his or her own career development, looks forward to performing work worthy of a very positive letter of recommendation.
A  monetary stipend is provided to the attending  for their time and dedication to mentoring.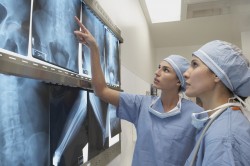 Compensated Preceptor Medicine
Texts for Preceptors in Ambulatory Care
Dunn, C. and Rollnick, S. (2003) Lifestyle Change, London, UK: Mosby. Paulman, P., Susman, J., and Abboud, (2000) Precepting Medical Students in the Office, Johns Hopkins University Press. Rubenstein, W., and Talbot, Y (2003) Medical Teaching in Ambulatory Care: Second Edition, Springer Publishing. To be contacted please complete the form on this page.